He Tabernacled Among Us
John 1:14 (alternate reading of 'dwelt' is 'tabernacled' or 'tented')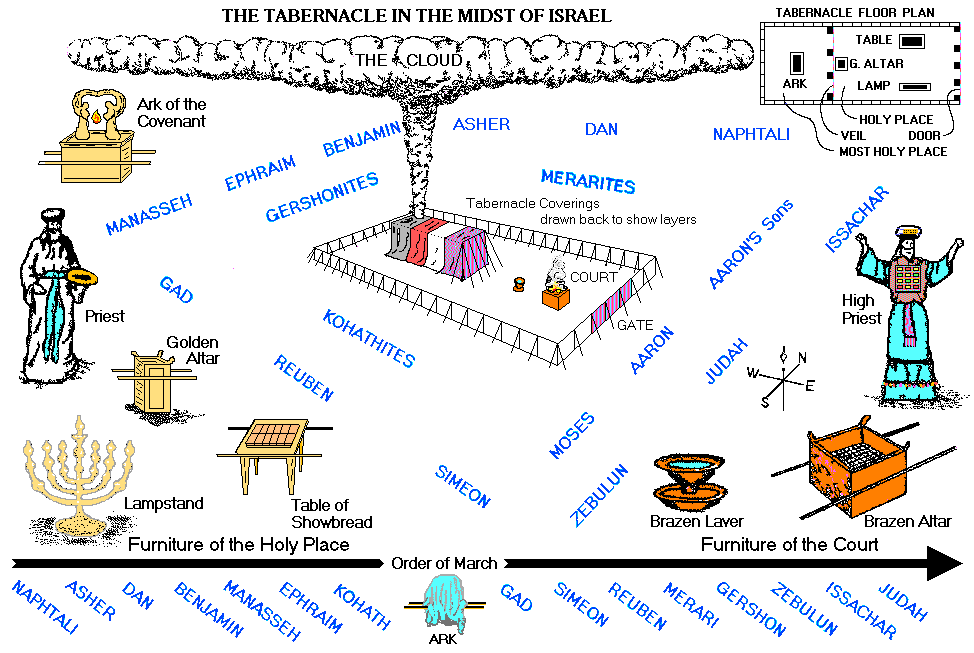 ---
Order of Encampment, depicted by tribal names around the Tabernacle, is from Numbers 1-4.
Order of March, depicted by names in bottom section of graphic, is from Numbers 10:11-36.
---
For best viewing, use screen resolution of 1024 x 768 or higher.
To print, use Landscape mode; reduce print page margins to minimum allowed.
The diagram above was adapted from the printed version of Christ in the Tabernacle, by W.W. Rugh.
This study can be accessed under Book Notes at Exodus chapter 25.
Go to The Book opening page.